Link: Tesla Model 3 Top Mittel Konsole mit LED Aussparung
Not Available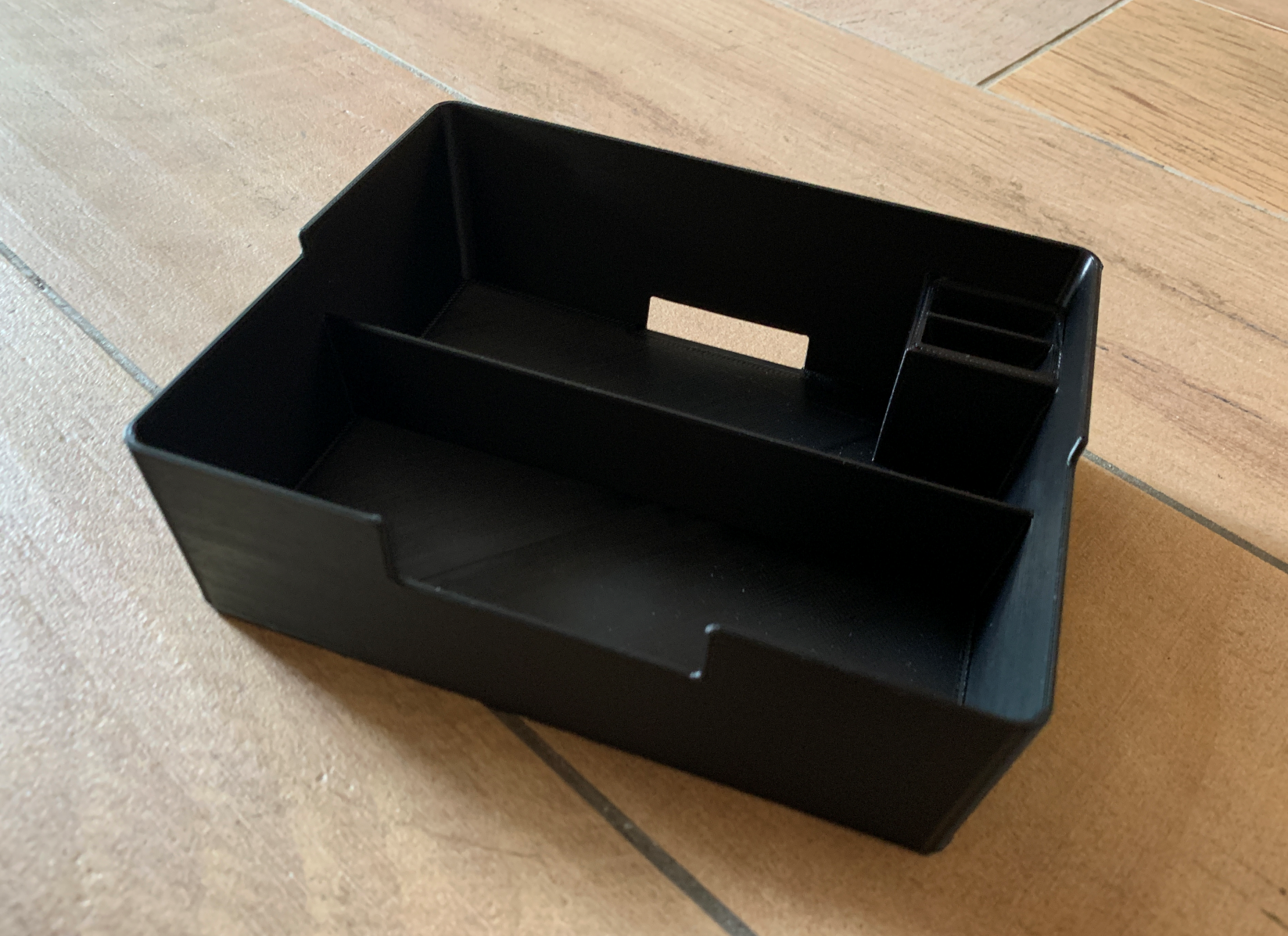 Wird hier nicht mehr verkauf. Der Verkauf erfolgt über Amazon:
Der Shop hier (Suses Shop) fokussiert sich auf 3D Drucker Hardware Optimierung + Forumsaktionen/Privatverkäufe.
----------------------------------------------------------------------------------
Top-Konsoleneinsatz für das Tesla Model 3. Es ist eine LED Aussparung vorhanden um in der Nacht etwas Licht zu haben. Standardfarbe schwarz.
Hier kann man idealerweise Münzen, RFID Ladekarten etc. ablegen und vermeidet das Herumfliegen im Fahrzeug.
Unter der Konsole ist immer noch genügend Platz um z.B. eine Spielekonsolensteuerung zu platzieren. Ich biete auch eine passende Front USB Konsole an falls man größere Dinge verstauen muss und das schwarze Loch vor den USB Ausgängen etwas aufräumen möchte.
Die Konsole wird regional (Deutschland, also auch kein zeitaufwändiger Versand oder Verzollung) im Fused Deposition Modeling (FDM) Druckverfahren individuell in einer Kleinserie hergestellt und vertrieben.
Das Material ist ABS/ASA, also temperaturstabil (PLA Drucke nur bis max 60 & PETG 70Grad) bis über 90Grad und in mehreren Farben erhältlich (standard schwarz).
3D Druck fertigungsbedingt kann es leichte Farb- und/oder Oberflächenunebenheiten geben. Die Abbildungen zeigen das Produkt exemplarisch.
According to the small business regulation (§19 Abs. 1 UStG) no sales tax is included and shown.